Display.Church (D.C) now integrates with the Breeze app!
Integrating Display.Church and Breeze allows you to create beautiful, embeddable calendars with your Breeze events in 5 minutes or less.
Sync your Breeze events with Display.Church
You have already created events on Breeze. 
Why do it all over again to improve your calendar views?
Just integrate with D.C to create customized calendar views which reflect your ministry goals and church culture.
Hi Everyone...
We are so excited to share with you that Displaychurch.events (DCE) integrates with the Breeze App!
This integration means all of your Breeze app events can automatically sync to your DCE account!
With this integration, we make it easy for you to quickly and easily create a variety of embeddable calendar views with your Breeze events:
You can select events with images only. 

Do you have recurring events? Merge them. Show only the first occurrence + the days and times this event repeats. Comes with an attention-grabbing badge or icon (depending on the DCE calendar view).

You can 'mix and match' filter by calendars, tags, and locations.

Want to feature an event? Filter by calendars, tags, and/or locations. We'll give it an eye-catching badge or icon (depending on the DCE calendar view.
You are being invited to give this integration a try at no risk to you or your data.
You will have complete control over what we sync. If you ever want to opt-out, you can disable the integration, and all your Breeze events will no longer appear on your calendar views.
What's the benefit to me? Glad you asked.
Awesome Features For Today's Ministries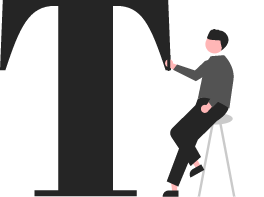 Choose the font type, weight, and size for each major element to ensure it matches your website!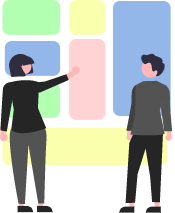 Choose the colors and calendar layout type to
match your specific needs.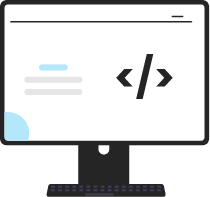 Set up a calendar view in 5 minutes or less. No coding required. A one-time add of one line of script to your website enables the views to work.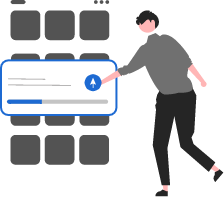 We'll ensure your calendar is always updated. We update calendar views once or twice per day (according to your plan) or you can push unlimited changes from within the app.
Responsive Design and Mobile App Ready
Your calendar and group widget views meet your congregation on whichever device they are using. Our widgets work on the most modern websites and respond nicely on all devices. Your people can see your widgets via their desktop and mobile browsers. Even more exciting is that you can meet your ministry on their phones via our mobile app.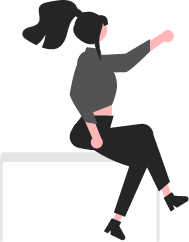 •

Responsive Format

Our calendar view works on the most modern websites and responds nicely on all devices.
•

Multiple Views

Choose from Full Calendar, Weekly View, Events List, Cards (Grid), Cards (List), Slider, and the new Detailed List.
•

Auto and manual sync

Automatic: We will ensure your calendar is always updated. Depending on your plan, updates happen once a day

(3 am UTC or 4AM UTC depending on plan) or twice a day (12 am and 12 pm UTC).

Manual: You can always push unlimited changes from within the app.
Our Full Features, For Free!
If you Sign Up today, we will give you an Extra 15 Days to try it out free!
(45 days instead of 30)
Invite code = BREEZE
Cards (Grid) View: Most options
View showing most options (event name, location, date, and description).
To view more Cards (Grid) demos…
Demo (Breeze): Cards (List) View Most options
View showing most options (event name, location, date, and description).
To view more Cards (List) demos…
Events shown in "Pills" format.
To view more Weekly View demos…
Full Calendar Display (No Event Lists)
Events list is hidden (not shown below the monthly calendar view).
To view more Full Calendar demos…
This events list shows 8 upcoming events. When an event is clicked, its details open below the calendar.
To view more Event List demos…
Slider (Title + Date + Description / Autoplay + 1 card + Center)
A carousel design with a modern and familiar experience allowing a great way to show a lot in a little space. The example below shows: Event title / Date / Description + Auto-play + 1 event card at a time + Centered
To view more Slider demos…
Sign up and Integrate your Church Management
Software Account
Choose the calendar type you want. Customize the design
Publish and embed the calendar on your website
I just wanted to hop on here and say thank you for all your hard work. Displaychurch.events has been an awesome resource!
Daine Bean
Young Families Pastor at Life360 Chesterfield
I can vouch for [DisplayChurch.Events] as a great resource for your website. It should work on most websites because you just copy and paste a code.  
Cecillia Fountain
Centerpoint Church
Hey there - I got around to testing this and it seems to work fine for me. ...I've also implemented the new campus and group filtering. Very much awesome, man.
Matt D.
Calvary Church
We love the way [our events are] now being displayed on our website and mobile apps. We just update the events in CCB calendars, and DCE updates the events everywhere.
Brother Suresh Rajadurai
Bread of Life Church
AMAZING! I love how responsive you are to requests. This app has become a HUGE life and time saver for me as I'm currently redesigning our website.
Sabrina Massa
Administrative Assistant
It has saved us time by being able to enter the data once, probably around 5 hours each week on the whole.
Katie Ballard
Assistant to Operations at Grace Fellowship Church
The old system definitely worked, but when we decided to create a new website, we wanted to do it in a way that worked seamlessly with CCB, which is where so much of our data already lives.
Nicole
Communications Director at Arbor Road Church
It's working well for us. Have it integrated to our WordPress website and it's already saving time and ensuring seamless data integrity with our CCB events and forms.
Bob Gluck
Finance Director, CPA
Hey Jason! I am working on making a filtered calendar of only women's events for the women's page of our church website. So far loving the product! It is exactly what I have been looking for over 2 years now!
Chad George
New Heights Bentonville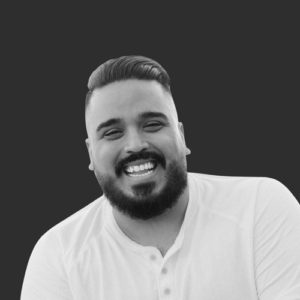 Jason,
Our church staff are throwing parties every time I mention Display.Church! HUGE help for us thus far!
Joel Jimenez
Comms. / Assoc. Worship Director at Church for the City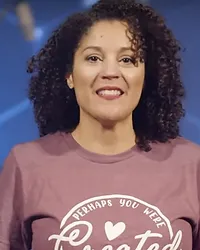 I love love love this product! Exactly what we've been missing on our website : )
Missy Pine
Assisting Minister, Faith Fellowship
* Add a one-time EventOn(c) licensing fee: $50 (Same for everyone)