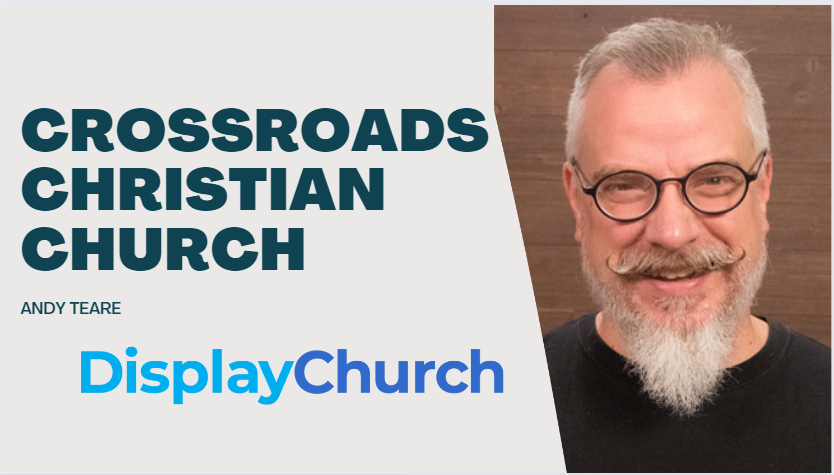 Andy Teare, Digital Communications Director at Crossroads Christian Church, shared positive feedback about using Display.Church's flexible embeds in their updated web design and praised the customer service received from the app's team.
Happy with the embed flexibility and customer service
We recently had the pleasure of connecting with Andy Teare, Digital Communications Director at Crossroads Christian Church. We wanted to get an update on their experience using Display.Church. Andy shared his thoughts with us.
 "Our church is using Display.Church in our updated web design at cccgo.com (events and groups pages). We love the flexibility of the embeds!! We also use PastorsLine, and are very pleased with the service we receive from you and your team."
He shared that they are currently implementing the app in their updated web design [cccgo.com], specifically on their events and groups pages. The team at Crossroads Christian Church is especially impressed with the flexibility of the Display.Church embeds. In addition to using Display.Church, the church also utilizes PastorsLine and expressed satisfaction with the service received from our team.
As the creators of Display.Church, we are thrilled to receive positive feedback from our users like Andy. Our team takes pride in designing a flexible app that can be customized to fit the specific needs of different churches, cultures, and branding. Customer support is also a top priority for us, as we strive to provide excellent assistance to our users.
Let's look at an example from their website.
Crosswords Christian Church is using our Cards (Grid) view on their Events page. It looks great!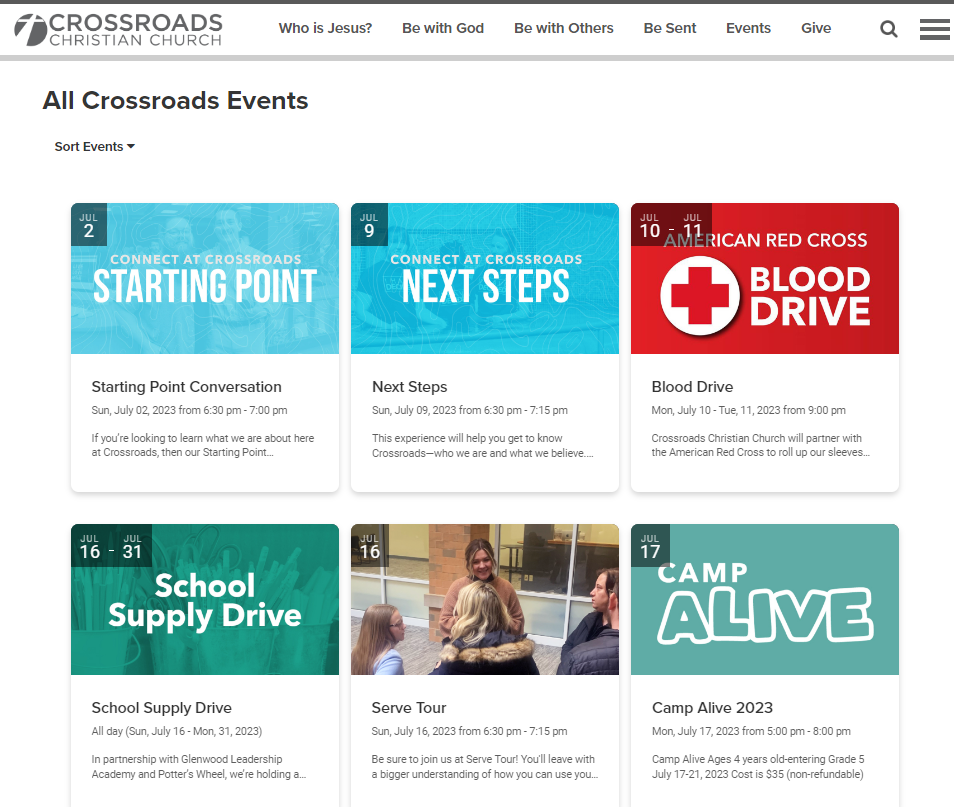 Andy also mentioned PastorsLine.
In case you did not know yet, PastorsLine is the Communication Tool for Pastors and Ministry Leaders. We help churches, ministries and non-profits easily connect, capture, communicate and convert using texts, voice calls and digital automation.