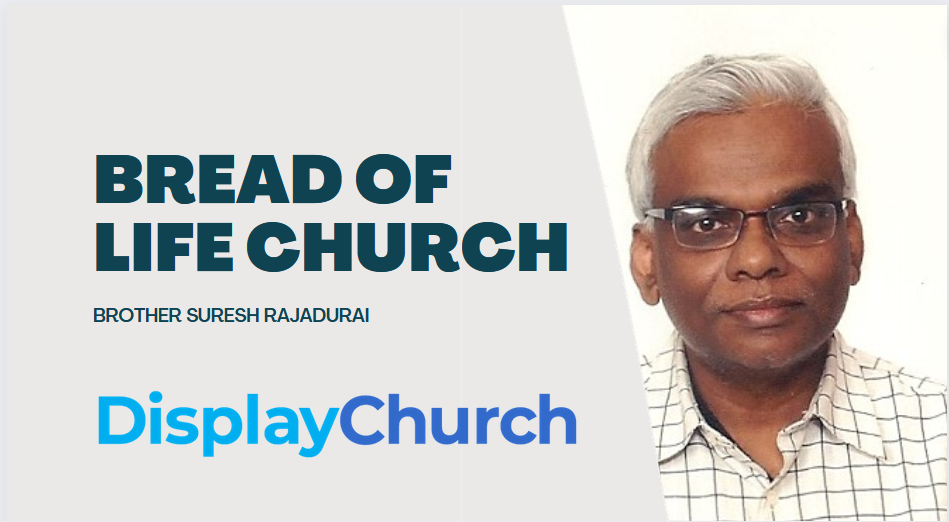 Your church calendar needs to be updated and displayed attractively. Display.Church makes this easy. Brother Suresh Rajadurai shared his experience with its ability to eliminate double work of event updates.
More attention-grabbing, updated church calendars with less work? It's possible.
We can agree that the goal of your church calendar is to inspire people to participate in events and meetings. If your calendar is not current, they won't know about all the great things you have planned. (You can't attend something you don't know about, right?) If it is not attractively displayed, it won't grab their attention as much as it could.
Feel like there is room for improvement? Then, consider the example shared with us by Brother Suresh Rajadurai of Bread of Life Church in Bloomington, Minnesota.
How were you communicating your events before Display.Church?
"Every day, we extracted the events using an API. Then, we displayed them on our website and iPhone and mobile apps."
Please describe the 'win(s)'. Which specific aspects of Display.Church helped you?
"With Display.Church (D.C), the display of the event in different tiles with attractive images and colors in weekly and monthly and daily formats is a great win.
We love the way it is now being displayed on our website and mobile apps. We just update the events in CCB calendars, and D.C updates the events everywhere. Thank you for your efforts."
Let's sum up…
With Display.Church (D.C), Bread of Life Church has eliminated double work. They are updating their CCB calendars anyway. The D.C-CCB integration means that updates will automatically reach all their D.C calendars. End result? Calendars are more current, and at the same time, resources are saved.
CCB, as a well-designed ChMS, has much more to do than create calendars. So, their calendars do the job in a basic way. Display.Church was designed to do only that. So, we've built in a variety of calendar formats and a whole load of design options that allow you to customize your calendars to your church branding. With the D.C-CCB integration, your church can benefit from the best of both worlds.
End result? More attention-grabbing calendars to motivate participation.
Ready to increase attendance at your church events?
Absolutely! Take me to the free, 30-day trial.