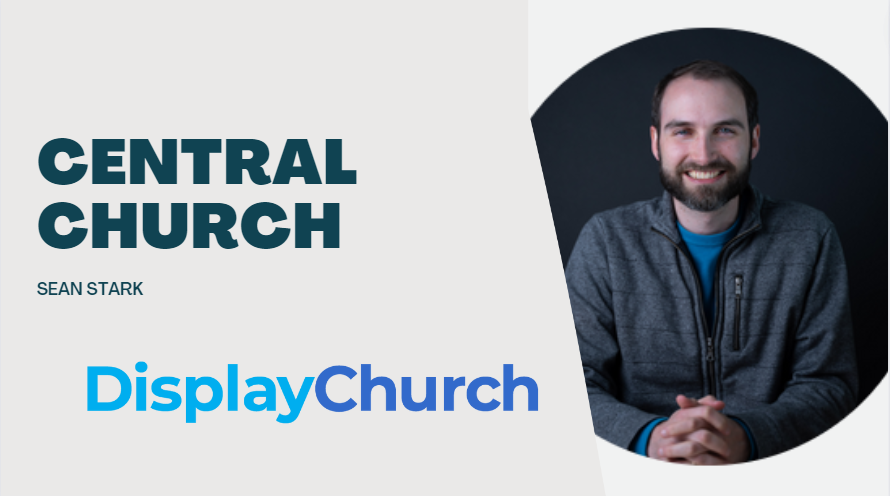 Display.Church is a solution for church communicators to easily keep track of events and promote them on their websites. It links to the church database, allowing each ministry to add their own events while giving full control over design to the Communications Director. Display.Church saves time and effort, and is a better option than manually typing in all the data or spending hours training people.
A solution to the overwhelming church events juggling act
To get the word out about events, church communicators need to be able to keep track of them all. What if you've got a lot of ministries with a lot of events?

One solution is to create a communication system that everyone can use. Yet, people come in all shapes, sizes and different tech backgrounds. So, you would need to give them editing permission, spend hours training many of them, and then hope that everything goes smoothly.
Another option is to just do it yourself. In other words, manually type in all the data for every event. Of course, we are speaking about hours and hours of work.
Or you could integrate with Display.Church. Sean Stark, Communications Director for Central Church in Collierville, Tennessee found that this was the better option. Let's hear what he shared:
TRANSCRIPT:
One of my biggest problems as a church communicator is creating systems that are easy to use for everybody. There's no way I can keep track of 15 different ministries, all their events, their meetings, their trainings, Bible studies, and so on.
So while I loved the functionality of the calendar plug-in I used on our website before, it meant I had to type in everything manually. So it wasn't easy to use. Every single Bible study and event for every ministry.
So my name is Sean Stark and I am the Communications Director for Central Church in Collierville, Tennessee. And Display.Church has revolutionized how we promote events through our website. You can check it out at central church dot com.
Because Display.Church links to our church database, every ministry has the ability to easily add their own events with all of the relevant information while giving me full control over design. I can create multiple calendars, and I can base each ministry's calendar for what they need on their specific pages.
To do that before, I would have had to give administrative privileges to everyone; go through extensive training with each person; and then hope that they didn't break our website. So what used to take me hours, literally only takes me a few minutes. Plus Display.Church keeps adding new functionality.
So if you need a way to beautifully display your church's website and groups while minimizing the workload, Display.Church has a solution for you.
Are you ready to enjoy the benefits of Display.Church like Sean and his ministry?

Absolutely! Take me to the free, 30-day trial.